Mexican Take Out is the Best Take Out, Here's why!
Mexican take out handily reigns supreme over all other forms of take out! Okay, so we may be a tad bit biased here at Benny's Tacos Chicken and Rotisserie but we do have a pretty good case to back this up. Sure, we can directly compare ourselves to those other forms of take out but we believe there are some truly fundamental reasons that make Mexican take out the best take out! So let's take a deep dive to why you should make a point to pick up some solid Mexican food when you're feeling your hunger levels rise.
Variety is the Name of the Game
When it comes to options, Mexican take out is practically unmatched. Think about it – you get a variety of meats done in a number of styles. If we look at the example of pork you can turn it into al pastor or carnitas, with chicken we get a rotisserie and chipotle and there's always good ol' beef with its bevy of preparation options. Not a carnivore? Almost everything has a vegetarian option these days and Mexican food uses the fundamentals in very unique ways. Additionally, all kinds of dishes fit great in a to-go box. Stuff some tacos, grab a couple burritos or even do a full plate.  Mexican food is dynamic and makes for a great pick up when you're in the mood, there's so much to choose from. And as for after picking it up…
The Smell and the Anticipation
One of the best sensations after receiving freshly prepared food is entirely nasal. Your sense of smell works very closely with your sense of taste, more so than any other sensations you have in your body. Smell creates a perception of flavor and fresh Mexican take out can create a build up that will make that first bite extra special. So when you leave the restaurant with your new batch of tacos or supreme fries, your journey will tease you just enough so that when you do finally make it home your sense of anticipation can allow for a fantastic meal, something well worth the wait. Now speaking of the meal itself…
You Can Feed A LOT of People
One of the great things about Mexican take out (Mexican food in general, really) is that it's often times meant to feed a lot of people or feed one person REALLY well. Who has gotten a giant burrito only to cut it in half or let someone have the unfinished portion? Tacos are inexpensive enough to where purchasing numerous ones in different styles is a very reasonable option. One order of nachos can feed three people on a Saturday night sitting around trying to figure out where to go next. The sensation of coming home with something to eat that feeds everyone is a wonderful one, and it being generally affordable compared to other options is a huge bonus. Mexican food allows you to do more with less and there's usually something for everyone.
So, if you're Feeling Hungry…
…We know a great place that does Mexican Take out (Hint: You're on the site right now). Benny's offers a variety of options on our menu, so everyone can find something they like. Benny's Tacos and Rotisserie does dine-in, to-go, Uber Eats and all kinds of other orders so you can have your fantastic Mexican food anyway you like it anywhere you like it. Feed your family, feed a friend, feed yourself or feed a stranger, whatever way you want to do to do it we can help get the food where it needs to go and make for a wonderful dinner anyone can enjoy. Follow us on Facebook and Instagram for a up close look at some of our best eats and come by any of our three locations (Santa Monica, Culver City, and Westchester) when you're feeling hungry, we got you covered!
Hours
Monday

8:30 AM - 10:00 PM

Tuesday

8:30 AM - 10:00 PM

Wednesday

8:30 AM - 10:00 PM

Thursday

8:30 AM - 10:00 PM

Friday

8:30 AM - 10:00 PM

Saturday

8:30 AM - 10:00 PM

Sunday

8:30 AM - 10:00 PM
Connect on Yelp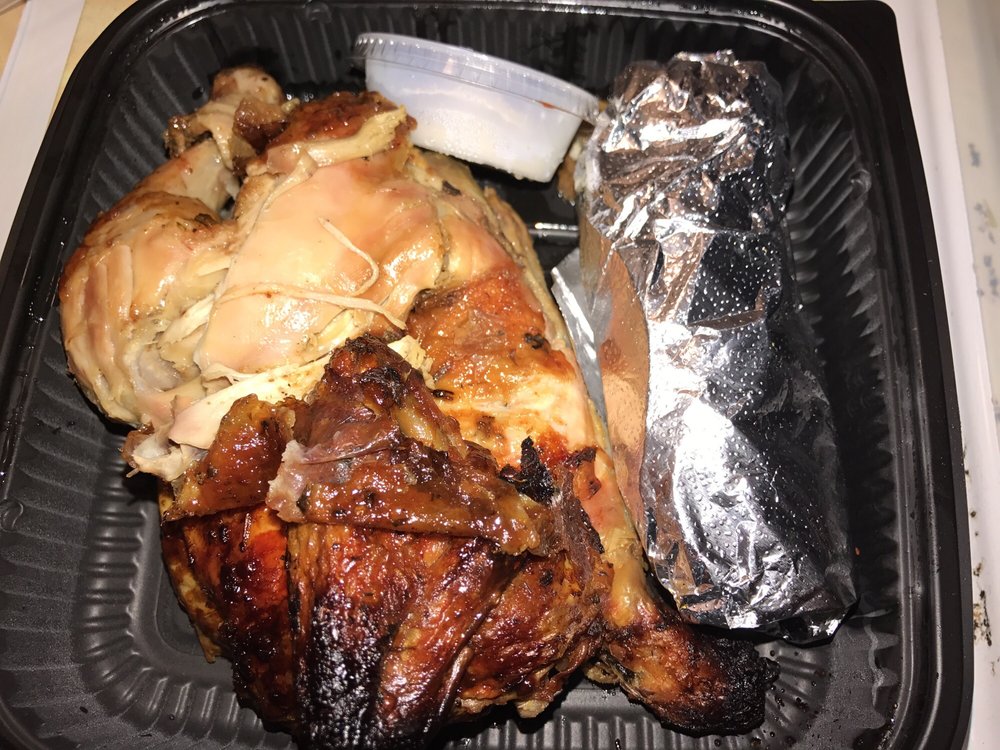 Benny's Tacos & Chicken Rotisserie
1584 reviews
915 Wilshire Blvd
Santa Monica, CA 90401

Copyright © 2011 - 2019 Benny's Tacos & Chicken Rotisserie. Web development by
Promotion LA.