The Quesadilla: Where it Comes from and What Makes it so Good
If you're craving a quick, delicious Mexican meal and look past the burritos and tacos there's one option that stands out: the quesadilla. Quesadillas are a staple of Mexican family kitchens everywhere and because of their broad appeal they have evolved tremendously over time. A simple food, the standard quesadilla is a combination of either two corn or flower tortillas or one folded over with cheese and other fillings in the middle. Once it is fried or toasted, it finally becomes a full quesadilla: Golden, Gooey and delicious. The name is derived from the word "queso" which is Spanish for cheese. Now, we can tell where the named came from but when, where and how did we start eating these lovely meals?
It All Started with the Tortilla

The origins of the corn tortilla are very, very hard to track down but it is known that they do pre-date the arrival of the Spanish to Mexico by quite a bit. Maize was a major staple in the ancient Aztec diet and was used to develop masa, the dough that would end up being the foundation for tortillas. In 1519 the Native Mexican populations were greeted to the Spaniards, led by Hermando Coretz, and the new arrivals noticed this flat maize bread was different than what they were used to from the Old World. It was called "tiaxcalli" by the native Nahuatl population but the Spanish eventually established it as "tortilla" (little cake) and added some meat to it that would ultimately form the early quesadilla (turnover style foods were very popular in Medieval Spain).
Changing with the Times

Prior to the arrival of the Spanish, meat in quesadillas was rare as meat in general was consumed far less but with this addition the Old World and the New World were brought together and created a brand new, delicious meal. In time Dominican Monks would introduce Oaxaca cheese to Mexico and create what would be the cheese of choice… for a time. As the world evolved, so did the base of the quesadilla. To meet the demands of major cities, grain was used to create flour tortillas, which would become one of the default options when it comes to quesadillas. With their expansion far from slowing down, new types of cheeses were utilized as the food reached new regions, especially in the Southwestern U.S. where Monterey Jack, Cheddar and Colby Jack cheeses became the dominant filling. The journey never ceases though, and Benny's has some quesadilla options that'll make your mouth water.
Today's Quesadilla

 Here at Benny's Tacos we serve some of the best quesadillas across Los Angeles! They're served with flour tortillas, jack cheese and caramelized onions with poblano chilies. Some of our options include the delicious veggie quesadilla with grilled veggies and mushrooms, two types of chicken quesadillas (rotisserie and chipotle), and of course the carnitas, carne asada, and shrimp quesadillas. Most restaurants have their own spin on the formula and while we have our strong base of ingredients we also make sure you have plenty of meat and cheese to go around. These quesadillas will get you full! So drop by today and enjoy a food that is the perfect mix of old and new, and has come a long way since it's early inception. Quesadillas are here to stay, and we plan on delivering the best!


Follow us on Facebook or Instagram for regular pictures of Quesadilla goodness and some great deals!
Hours
Monday

8:30 AM - 10:00 PM

Tuesday

8:30 AM - 10:00 PM

Wednesday

8:30 AM - 10:00 PM

Thursday

8:30 AM - 10:00 PM

Friday

8:30 AM - 10:00 PM

Saturday

8:30 AM - 10:00 PM

Sunday

8:30 AM - 10:00 PM
Connect on Yelp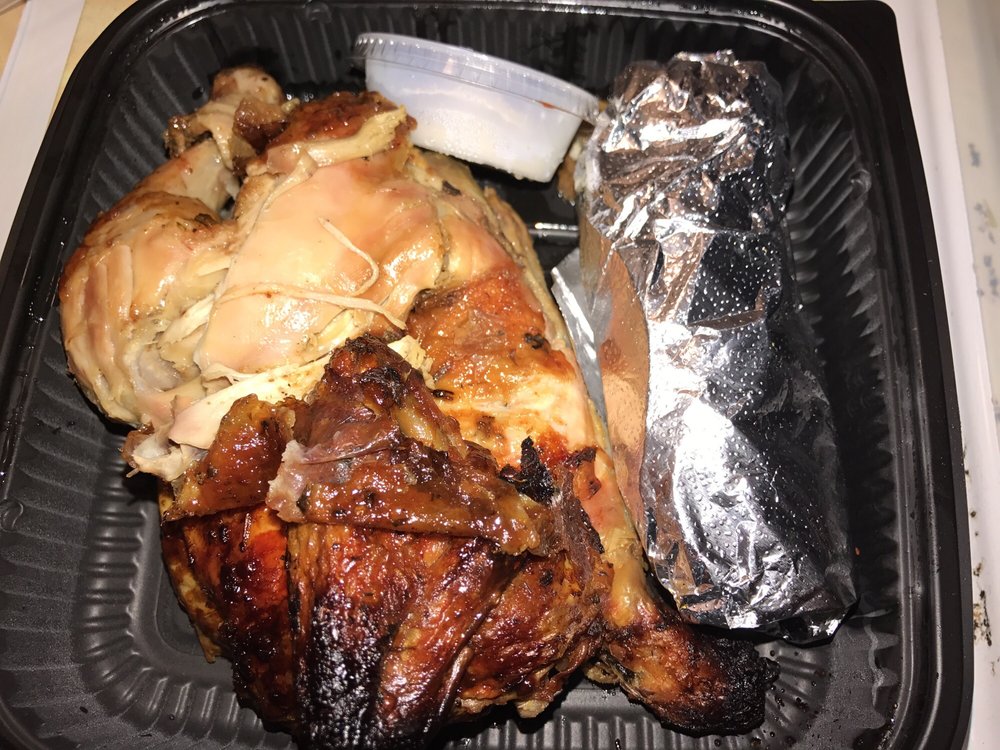 Benny's Tacos & Chicken Rotisserie
1571 reviews
915 Wilshire Blvd
Santa Monica, CA 90401

Copyright © 2011 - 2019 Benny's Tacos & Chicken Rotisserie. Web development by
Promotion LA.