The Great Debate: Fish Versus Shrimp Tacos
Fish versus shrimp tacos—it's a debate that has afflicted Californian minds and stomachs for centuries. Okay, maybe not centuries. However, as Mexican cuisine continues to mingle with the American spirit and what constitutes as "American cuisine," fish and shrimp tacos have also grown in popularity. Unfortunately, with increased popularity, comes division. Though only recent, seafood lovers alike have positioned the two tasty taco variants against one another fueling a debate that is sure to carry on for years to come. Benny's Tacos presents you with the battle of the ages: Fish versus Shrimp Tacos.
Pro Fish, Anti-Shrimp
No matter how you cut it or what species of fish you use—tilapia, halibut, mahi-mahi, and the most preferred, cod—the result will be a damn good taco almost every time. When battered, deep fried, placed on a corn tortilla and topped with sour cream or any other of your favorite garnishes, devouring a good fish taco—or four— is an indulgent experience that is difficult to ruin. Of course, some species are preferred for making tacos over others, but the cooking ease of fish tends to make it a better choice over shrimp tacos.

Let's face the facts—shrimp is a bottom feeder and can taste like one. This is especially true for a lot of store-bought shrimp which are often kept in a breeding farm. Once battered and fried, a bad fish can be masked—for the most part. But the same can't be said for shrimp. These poppable crustaceans need to be prepared (and bought) with pride and care because they cannot afford the same margin of error as most fish.
Pro Shrimp, Anti-Fish
Finding high-quality shrimp may be difficult when your taco craving is through the roof, but the potential experience of a shrimp taco with good shrimp outweighs that of any fish taco all day, every day of the week. There are also different cooking methods that can be applied when making fish tacos. In addition to deep-frying, you can seer shrimp in a pan and douse your shrimp tacos with lime and a nice pico de gallo for a healthier touch. Sure you can take the same approach for fish and make blackened tilapia tacos, but they are not nearly as good as a nice crispy batter and soft flakey inside. With little-to-no other ways to make a good fish taco, the various cooking methods for shrimp can push customers toward shrimp tacos over fish.

So who won, fish or shrimp tacos?  We at Benny's Tacos & Chicken Rotisserie are not going to reveal our preference, but throw your hat into the ring and decide for yourself. Head on over to Benny's and try our delicious fish tacos from which you can choose between either grilled or fried Mexican bass, topped with a nice cabbage salad, avocado, pico de gallo and a spicy chipotle sauce. If you think you're a shrimp type of person, we have a taco for you as well. With high-quality shrimp inside, our shrimp tacos are finished off by a roasted pineapple-jimaca salsa, lettuce and our signature chipotle sauce.
Hours
Monday

8:30 AM - 10:00 PM

Tuesday

8:30 AM - 10:00 PM

Wednesday

8:30 AM - 10:00 PM

Thursday

8:30 AM - 10:00 PM

Friday

8:30 AM - 10:00 PM

Saturday

8:30 AM - 10:00 PM

Sunday

8:30 AM - 10:00 PM
Connect on Yelp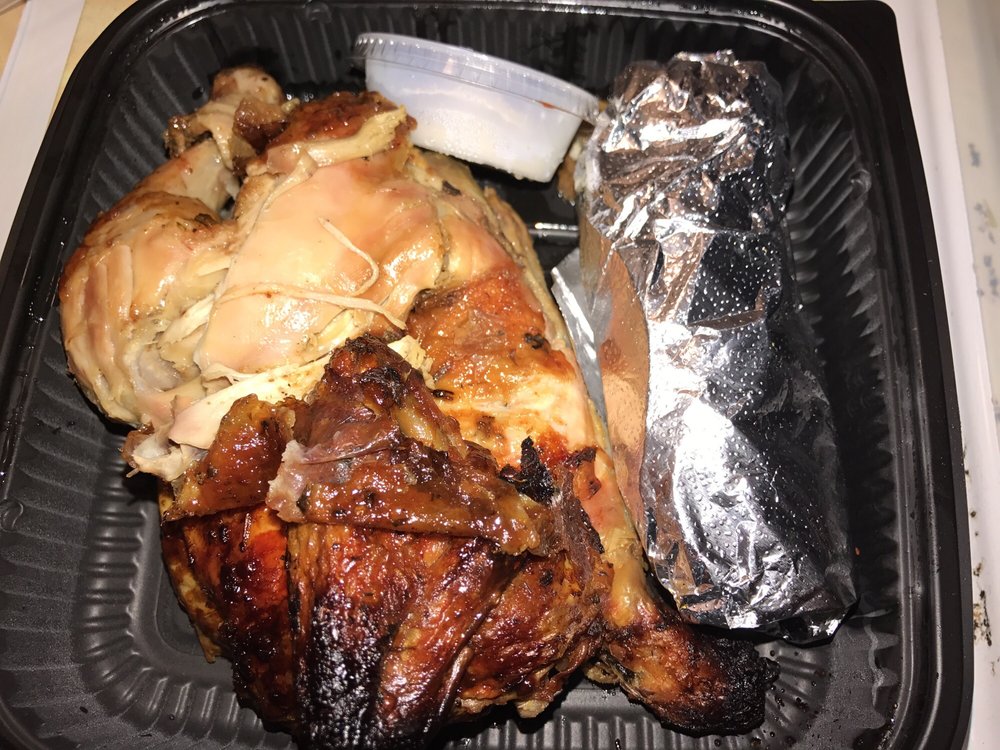 Benny's Tacos & Chicken Rotisserie
1584 reviews
915 Wilshire Blvd
Santa Monica, CA 90401

Copyright © 2011 - 2019 Benny's Tacos & Chicken Rotisserie. Web development by
Promotion LA.